Stephanie Smith.
Actor, Writer, Performance Poet, Stage Manager, Dancer.
"Life is a stage and we are the actors."
Brother Valentino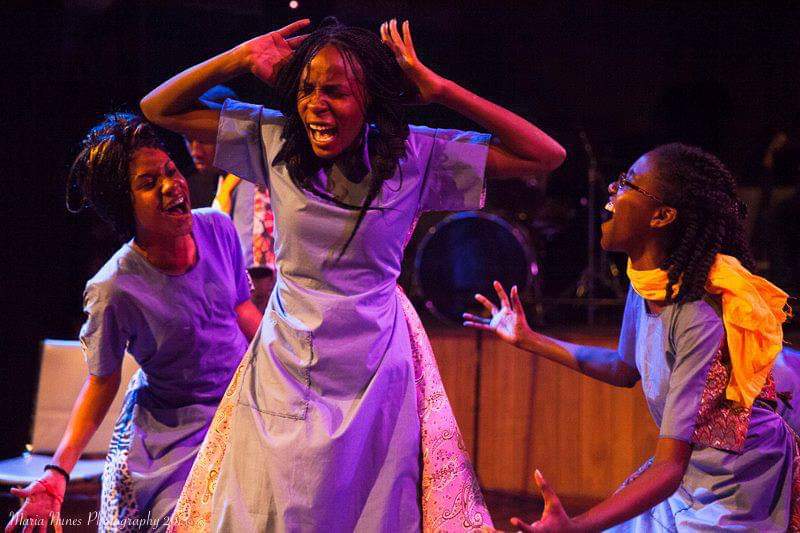 Passionate for the arts for over 15 years.
Telling your stories and mine on the stage.
A Creative and a Tax Accountant, I have been able to balance my love for both words and numbers, advancing in both the finance and theatre industries. 

Bold Choices.
As a little girl, I started performing in primary school, nurturing my love for the arts. This love caused me to choose my secondary school based on its co-curricular program. At Fyzabad Composite School, under the guidance of Mr Zeno Obi Constance, I grew in confidence to find my passions.
Fully Immersed in the industry.
A Member of: Fyzabad Connection Theatre Company Eh Bien Oui Don Don Elements Dance Company National Drama Association of Trinidad and Tobago The 2 Cents Movement The Empress Foundation Circle of Poets.
"When cast for a production, we are in no doubt telling someone's story and sometimes it may even be our own."
Some Performances
Crow – Anansi and the Sky God
written by Zeno Constance directed by Geneva Drepaulsingh,
The Prime Minister Best Village Trophy Competition 2018.
Stage Manager – Angels Live in Tunapuna directed by Johnathon Thatcher,
New Play Festival 2016
Assistant Stage Manager- Old Story Time directed by Rhesa Samuel,
Festival of Plays 2016.
Step sister – Cinderella Syndrome by Zeno Constance, directed by Kalifa Cross,
Carifesta 2013, Suriname
Omega/taxi driver – The Ritual by Zeno Constance, directed by Avelon Ragonanan
Barbados Caribbean Festival 2010.